BJJ | Kickboxing | Muay Thai | CrossFit | Kids
4.10.2017 – 4.16.2017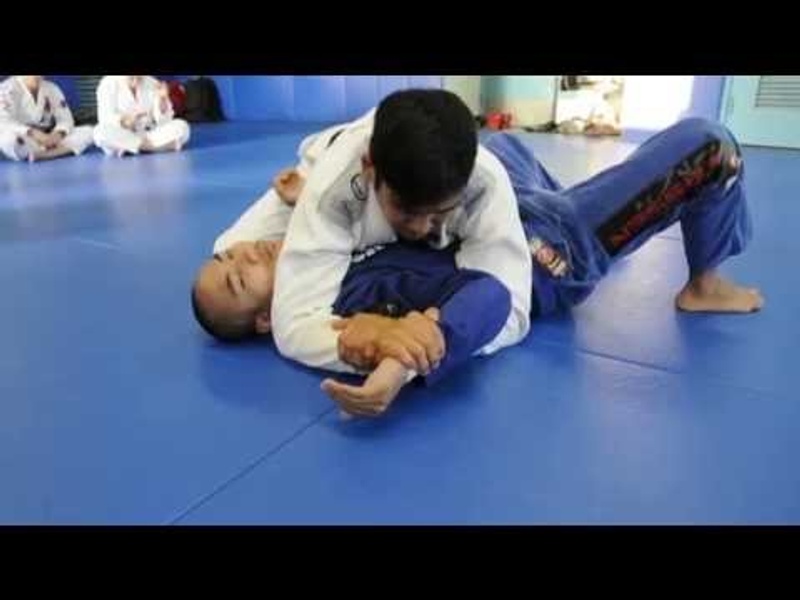 BJJ
Fundamentals – Single Leg and Guard Passing
Low-Level Single Leg Takedown –
We will start by having a mirrored stance with our partner. What we will do from here is feel out our distance from our partner. If our left foot is forward, we will start by dropping our level. From here we will step in with our left foot to the outside of our partner's right leg. Clasp both palms together in a gable grip, and lift the partner's leg high between our legs. From here there are multiple ways for us to finish. Make sure we take our partners down nice and easy, and make sure everyone is break falling!
Passing Closed Guard – Under the Leg – Always posture up in the closed guard first. Make sure your spine is straight and you are looking fully upwards. From here we will set up our grips and step up and out on our left leg. It is important to note that when you open the partner's legs, you must tuck your right elbow back toward yourself. If you leave your elbow in between the legs, you will be triangled! Once you pull your elbow back, step forward near the partner's hip with your left leg. The right hand can push the partners left knee to the mat as you bring your right shin over to the other side of the partner's inner thigh. Your left hand should also be under the partner's leg and going with a thumb-in grip on the far side lapel. From here you are going to pressure directly forward and slowly shrug your left shoulder to pass the guard.
Intermediate – Single Leg and Side Control Attacks
Single-Leg Takedown – Remember, all intermediate classes start with a hard drilling session. This week focus on the push/pull wrestling stance drill, arm drag drill, sleeve and collar grip to single leg, and using the De la Riva guard to transition to the anaconda guard. Please watch the video below for a detailed look at these drills. Next, look at finishing the single leg with a standard dump and outside trip.
Side Control Attacks – Finally, get to the ground to practice attacking side control using the walk around armbar/kimura series, and the spin around armbar from knee on belly. Finish class with positional training from side control.
Kickboxing – Angles of Attack
The goal of combat sports is to hit and not get hit! This week, we will focus on different ways of "stepping off the line" to avoid getting hit after we hit our opponents. A good rule of thumb is to step to the side you finish on. So, if you finish with your lead hand, step to your lead side. If you finish with your rear hand, exit to your rear side. This week, we drill the pivot step to the lead side and the slide step to our rear side. Get off the tracks!
Muay Thai – Round Kick Defense and Counters
Last week, round kick offense. This week, round kick defense. Now we learn how to defend against a strong kicker. There are a number of ways to defend and counter a round kick, depending on the scenario. We will look at blocking, checking, catching, evading, and intercepting. All of these are important, so come get your reps in!
Thoughts
Our Community and Supporting Each Other:
One thing we are very proud of at Easton is the supportive community that all of you have helped to create. Being surrounded by people with similar interests and goals often fosters a community that helps its members to push each other to be at their very best. If you ever feel like you are struggling for one reason or another, or feel your motivation waning, find someone here to talk to about it. Whether it's an instructor, or another member, open up, and find an ear to talk to. Conversely, please always try to be there for others when you see them struggling, or you if you notice their consistency drop off. Even though all of you are probably very busy, and every day is jam-packed with things to do, when you come to train, try to immerse yourself in the community even a little bit. Surrounding yourself with people yearning for self-improvement can never be an unhealthy thing to do.
Techniques
https://drive.google.com/open?id=0Bx80S0NjxDZEY05lM19MQTAzSVk